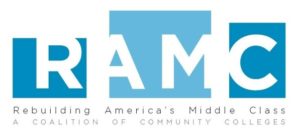 WHO: Dr. Monty Sullivan, who has been President of the Louisiana Community and Technical College System (LCTCS) since February 2014 and who, prior to that, served as Chancellor of Delgado Community College in New Orleans.  A board member of Rebuilding America's Middle Class (RAMC), Dr. Sullivan has worked successfully on both state and federal advocacy efforts, while serving at six different colleges and at two state community and technical college systems over the last two decades.  The current organization Sullivan leads, LCTCS, is itself is a collection of thirteen two-year colleges serving over 150,000 students.
WHAT: A hearing of the U.S. House of Representatives' Education & Workforce Committee entitled "Helping Students Succeed by Strengthening the Carl D. Perkins Career and Technical Education Act."
WHEN: Tuesday, May 17, 2016 at 10:00 a.m.
WHERE: Room 2175, Rayburn H.O.B., the hearing room of the full committee.
WHY: Dr. Sullivan has a broad background understanding the importance of higher education in solving the most pressing needs of communities, industry, and people. He previously served as Executive Vice President for the LCTCS where he led efforts to target federal Carl Perkins and state Rapid Response funds to solve critical workforce needs. He also provided leadership for Louisiana's technical colleges and oversaw the development of WorkReadyU, the state's adult basic education effort.
CONTACT: Members of the media are invited to cover Dr. Sullivan at the May 17 DC hearing or to speak to him by phone or in person before or after his testimony. To arrange an interview, please contact Jim Boyle, Boyle Public Affairs, jim@boylepublicaffairs.com, or 571-213-3979.